Komatsu Türkiye
Komatsu Türkiye Web Site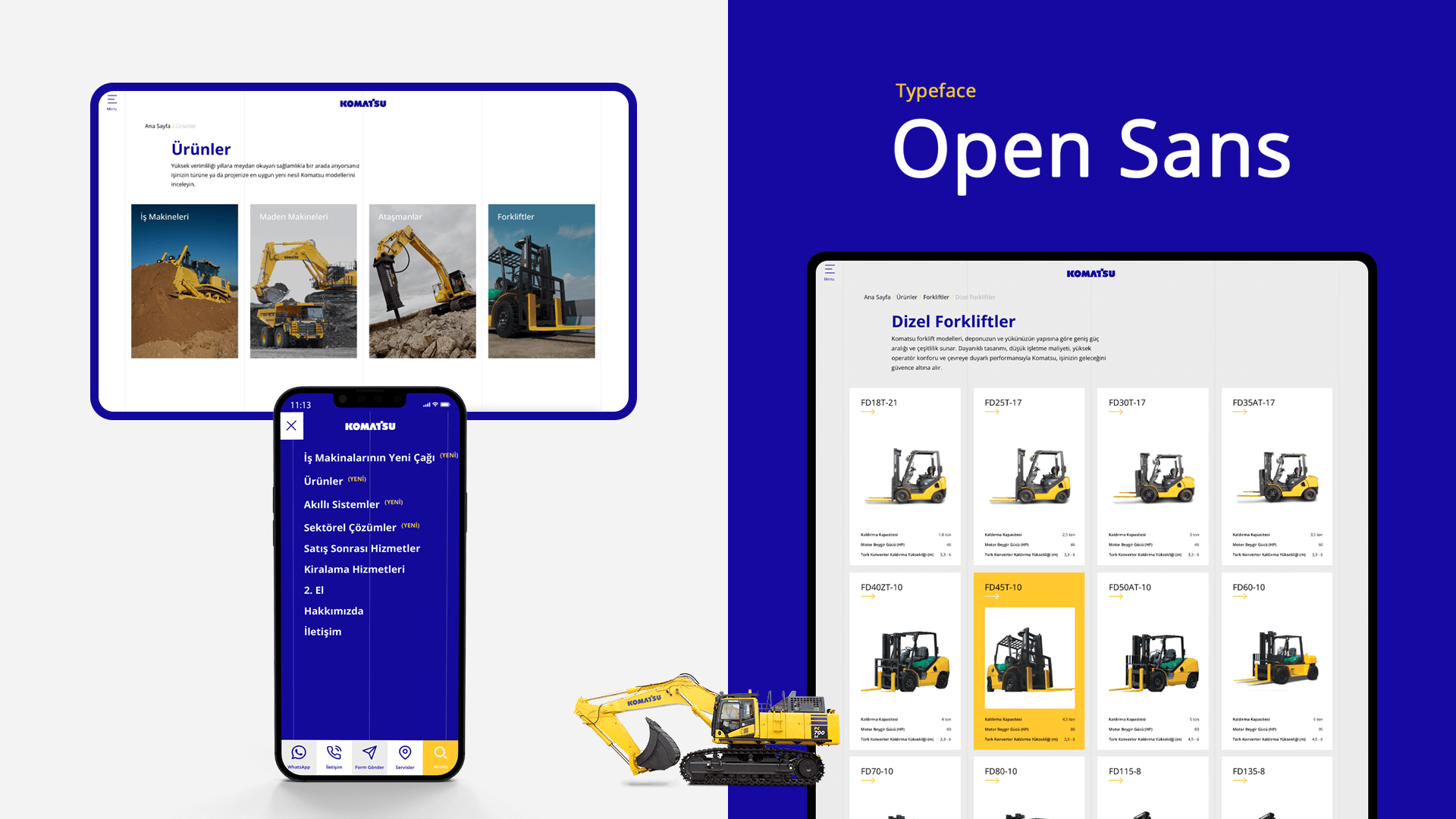 Category
Digital, Content
Komatsu, which started a new era in the construction machinery sector with its new generation construction machinery models and brand new service solutions, wanted to renew its website with this starting point. We reflected the motto of "The New Era of Construction Machinery" at every stage of the new website.
We preferred a simple language to give clearer messages to our brand's target audience and to reflect its new strategy. We categorized the Komatsu product range and chose a minimal site map structure.
Project Website: https://www.komatsu.com.tr/
Click to see all our works.